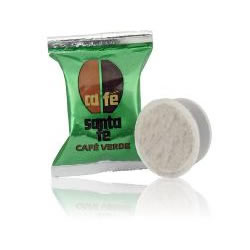 Infusion Green Café Santa Fé Capsules - Weight Loss Coffee
Compatible with machines: Delta, Coffeemotion and Lavazza.
Green coffee in a study at the University of Scranton, in the US, showed that consumption of three capsules of 400 milligrams per day - 30 minutes before breakfast, lunch and dinner - reduces up to 10% body weight in about 2 months. That is, a woman of 70 kilos could lose up to 7 kilos in 60 days.